News Today | Today Breaking News – By Guwahatyassam.info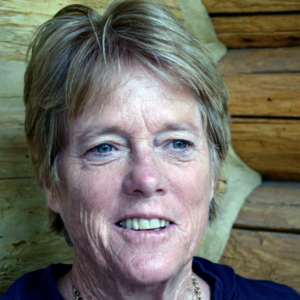 Privilege is as privilege does. Privilege's privilege is to ask for more of it, which is what is happening with SB22-197, Innovation School Zones with Alternative Governance.
The Innovation Schools Act of 2008 set up the option for public schools to declare themselves innovation schools. After a process involving teachers, administrators and school accountability committees, they can request a waiver from certain rules and contracts that govern traditional public schools.
Who's behind the 2008 Innovation Schools Act? Former House Speaker Terrance Carroll, a Democratic "education reformer," sponsored the bill. He was supported by Mary Seawell, president of Denver Public School (DPS) Board in 2008 when the bill was passed and former state Sen. Michael Johnston who's now CEO at Gary Community Ventures fund. Johnston manages hundreds of millions of dollars at the Ventures fund. The fund invests in the Gates Family Foundation where Seawell now works as senior vice president for education.
Seawell, along with Johnston and current state Sens. James Coleman and Chris Hansen from Denver, are driving the SB22-197 school bus to receive more privilege to protect the so-called "innovation" school zones in Denver and anywhere else they exist. They're feeling the pinch from directors of the DPS Board that recently passed Teacher Rights Executive Limitations to place guardrails on innovation school waivers.
Coleman asserts there's no relationship between SB22-197 and the recent acts by the Denver School Board. It's coincidence that DPS board actions occurred at the same time as the request by some innovation school people in Coleman's district to protect their privilege.
Seawell is also president of Lyra, an innovation schools partnering entity through which she's launched three DPS Denver Innovation Zones, collections of innovation schools with their own governance, curriculum, and waivers. The Northeast Denver Innovation Zone, as an example, currently has four schools. It used to have six schools. Two elementary schools voted themselves off the zone island due to a "notice of concern" that then-executive director Vernon Jones Jr. wasn't doing his job. He resigned and the four remaining schools are now looking for a new executive director.
The resignation of two schools, one with an 88% vote of teachers and one with a 65% vote of teachers, was not a ringing endorsement of Seawell, Lyra, the Northeast Denver Innovation Zone, the Gates Family Foundation or Gary Community Ventures. Innovation school public relations were further damaged at a recent State Board of Education hearing on Adams 14 School District when Director Steve Durham, vice chair from Colorado Springs, complained that innovation schools weren't doing any better than any other schools and some were doing worse.
Even so, Mary Seawell and her cohorts worked with Sens. Coleman and Hansen to draft SB22-197 to protect innovation school zones from elected school boards. The bill by extension threatens the autonomy and decision-making of every elected school board in the state.
The not-so-carefully crafted legislation by Seawell, Coleman and Hansen will allow innovation school zones to use their un-elected governing boards to object to the decisions of elected school boards related to school management or any other issue. The innovation zone schools will be able to call for formal arbitration to contest district oversight and directives.
The impact is, of course, on money. It's expensive to conduct arbitration. It's also corrosive to an elected school board's management when an un-elected board can disregard or routinely question an elected board's decisions. Innovation zones become uniquely powerful if they are the entity that can push elected board decisions into arbitration. Schools currently operating as independent innovation entities may seek membership in a zone to prevent elected officials' oversight.
Seawell, the Gates Family Foundation, and Gary Community Ventures are backed by Empower, a Boston-based innovation school-consulting company that's hired two of Colorado's premier lobbying firms to advocate for SB22-197. Why would a Boston firm put lots of money into an obscure piece of legislation in Colorado? The Gates Family Foundation and Gary Community invest money in Lyra and Empower. Empower, with Seawell in the background, has its consulting tentacles spread throughout Colorado's innovation school programs.
Legislators, privilege is as privilege does. Will Democratic legislators allow the millions of dollars flowing through the education-reform lobby to tell locally elected school boards how to do their business? Let's hope not. Keep your fingers crossed. SB22-197, the money bill, needs to die.
Paula Noonan owns Colorado Capitol Watch, the state's premier legislature tracking platform.


This News Present You By Guwahatiassam.info With Out any changes as it Publish at the Original Source.
Like Us to Read This Type of News
Read More Relevant on ASSAM NEWS | GUWAHATI NEWS | NORTHEAST OF INDIA | TRIPURA | SIKKIM | TOURIST PLACES OF NORTHEAST | NAGALAND | MIZORAM | MEGHALAYA | MANIPUR | ARUNACHAL PRADESH | TOURIST PLACES OF ASSAM