News Today | Today Breaking News – By Guwahatyassam.info

1. John Fry
President, Drexel University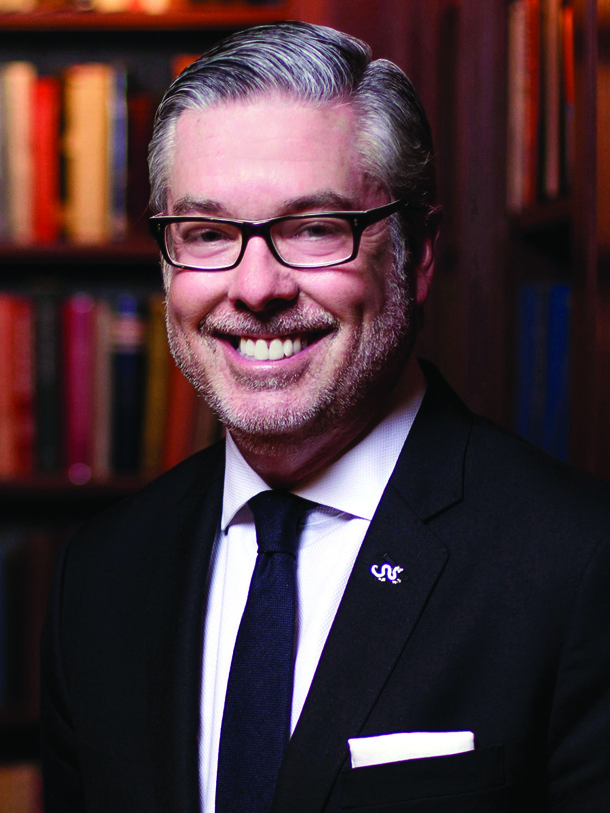 In his dozen years as president, John Fry has sought to make Drexel University a national model for higher education and local economic development by combining private research with public engagement. Fry championed Drexel's new Dornsife Center for Neighborhood Partnerships and collaborations supporting local schools; he has made Drexel instrumental in a $3.5 billion mixed-use development on university-owned real estate. Under Fry, Drexel also launched the Charles D. Close School of Entrepreneurship and a series of academic and research partnerships.
2. Wendell Pritchett
Interim President, University of Pennsylvania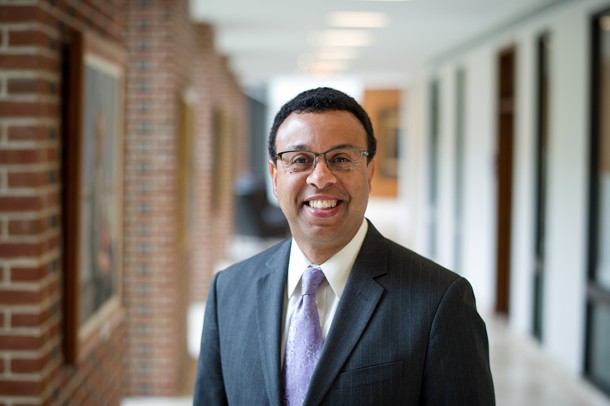 Taking over from outgoing President Amy Gutmann midway through the 2021-22 academic year, Wendell Pritchett, the university's first president of color, brings solid leadership to a campus he knows well. Pritchett, a celebrated urban historian whose Ph.D in history is from Penn, has made history on campus before, serving as Penn's first Black provost from 2017 to 2021. He has also held leadership roles at Penn's Law School, where he is the James S. Riepe Presidential Professor of Law and Education.
3. Jason Wingard
President, Temple University
When Jason Wingard became Temple's first Black president last summer, he also returned to his roots: Wingard was a youth basketball camper at Temple, his own father's alma mater. In between, Wingard earned a Ph.D. in education from Penn, held academic posts at Columbia and Wharton, served as chief learning officer of Goldman Sachs and founded The Education Board, an executive coaching management consultancy.
4. Neeli Bendapudi
President, The Pennsylvania State University
Last month, Neeli Bendapudi made history as the first woman and person of color to become president of Penn State. Bendapudi comes from the University of Louisville, where she recruited the largest and most diverse freshman class in history, achieved record enrollment levels, improved four-year graduation rates and increased annual sponsored research by nearly 80% over four years. Bendapudi is also a professor of marketing and an expert in consumer behavior.
5. Patrick Gallagher
Chancellor, University of Pittsburgh
Patrick Gallagher took the helm of his alma mater in 2014 after several prominent Washington appointments, including as director of the National Institute of Standards and Technology and acting deputy secretary of commerce in the Obama administration. Gallagher, who recently announced he will retire from the University of Pittsburgh in 2023, solidified the university's national research standing. He currently chairs the Association of American Universities Board of Directors, and is a member of the Cybersecurity Advisory Committee for the National Cybersecurity and Infrastructure Security Agency.
6. Farnam Jahanian
President, Carnegie Mellon University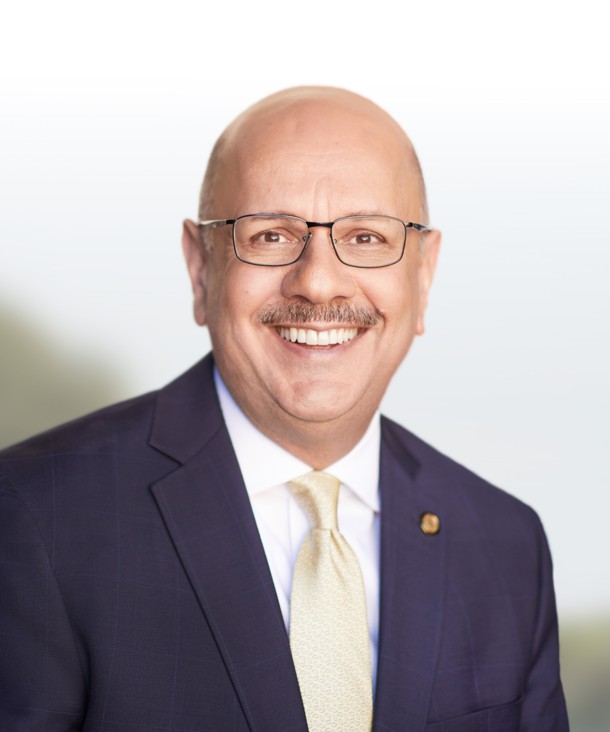 Under the leadership of computer scientist Farnam Jahanian, Carnegie Mellon's president since 2017, the university has earned a reputation as a hub for artificial intelligence and other cutting-edge technologies. Jahanian expanded research partnerships and has overseen the university's largest expansion of campus infrastructure to date, as well as an ongoing $2 billion fundraising campaign. Before coming to CMU, Jahanian led the National Science Foundation Directorate for Computer and Information Science and Engineering and chaired the National Research Council's Computer Science and Telecommunications Board.
7. Erika James
Dean, Wharton School, University of Pennsylvania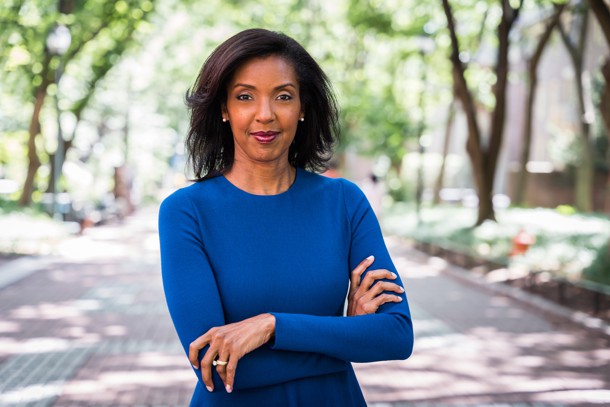 Named one of the "Top 10 Women of Power in Education" by Black Enterprise, Erika H. James became Dean of Penn's Wharton School in 2020 – the first woman and first person of color in the role. Her background in crisis management was on display six months after her arrival when James oversaw a successful return to on-campus instruction, aided by the school's proprietary safety app. Last year, Wharton became the first elite MBA program to enroll more women than men; among the new programs launched on James' watch is a Wharton Executive Education initiative to cultivate women leaders.
8. Mark Tykocinski
Provost & Executive Vice President for Academic Affairs, Thomas Jefferson University
As provost of Thomas Jefferson University, Mark L. Tykocinski has steered the 198-year-old institution through a series of recent mergers and partnerships that have greatly raised TJU's profile. Tykocinski chaired Penn's pathology department before becoming dean of Jefferson's Sidney Kimmel Medical College in 2008, overseeing the nation's largest medical alumni base. During his tenure at Jefferson, Tykocinski guided the 2017 merger with Philadelphia University, as well as a 2018 partnership with Washington & Jefferson College that allows W&J juniors to begin medical school at TJU.
9. Ken Gormley
President, Duquesne University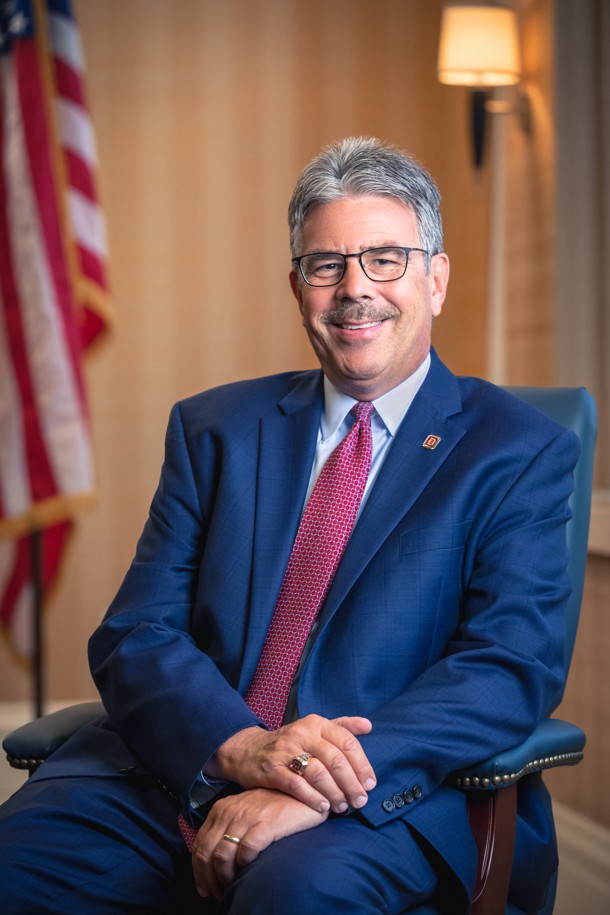 Not every college administrator is also a popular author, but Ken Gormley, president of Duquesne University since 2016, is best known in some circles for "The Death of American Virtue: Clinton vs. Starr," a 2010 New York Times best-seller. Gormley knows his subject matter: He is a respected constitutional scholar and author and former dean of Duquesne School of Law. Under his leadership, the university has maintained top rankings among Catholic institutions and health science programs. In 2021, U.S. News & World Report recognized several Duquesne online master's degree offerings as among the nation's best.
10. Daniel Greenstein
Chancellor, Pennsylvania State System of Higher Education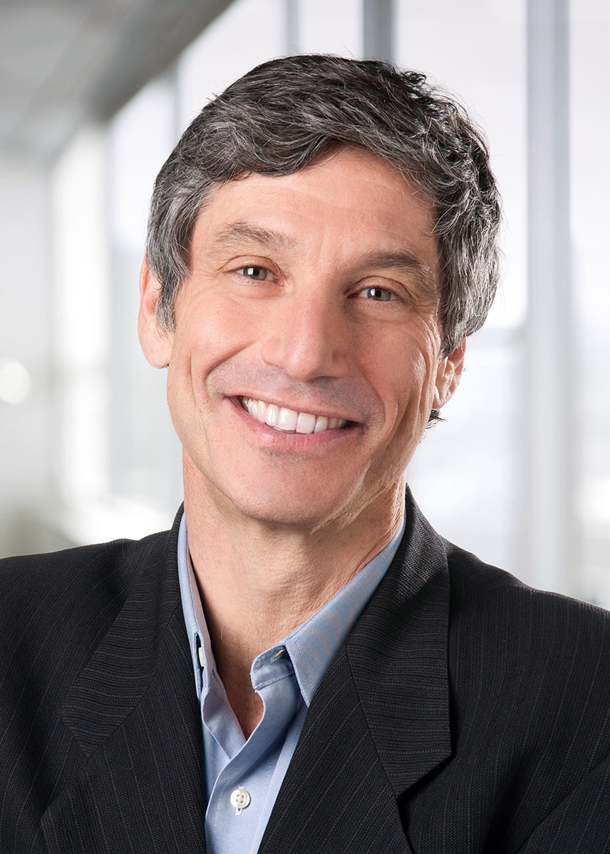 Aligning Pennsylvanians' educations with workforce exigencies is what animates Dan Greenstein, chief executive officer of Pennsylvania's state system of public universities, which serves 90,000 degree-seeking students and thousands more in professional training programs. Greenstein is currently masterminding a three-phase system redesign that emphasizes career-specific postsecondary credentials and increased affordability. Under Greenfield's purview, PASSHE recently announced Cheyney University would be the latest grant recipient in its #Prepared4PA program, which pairs universities with the private sector for mentoring, professional training and innovative workforce credentialing.
11. Kathleen Gallagher
Executive Vice President & COO, Thomas Jefferson University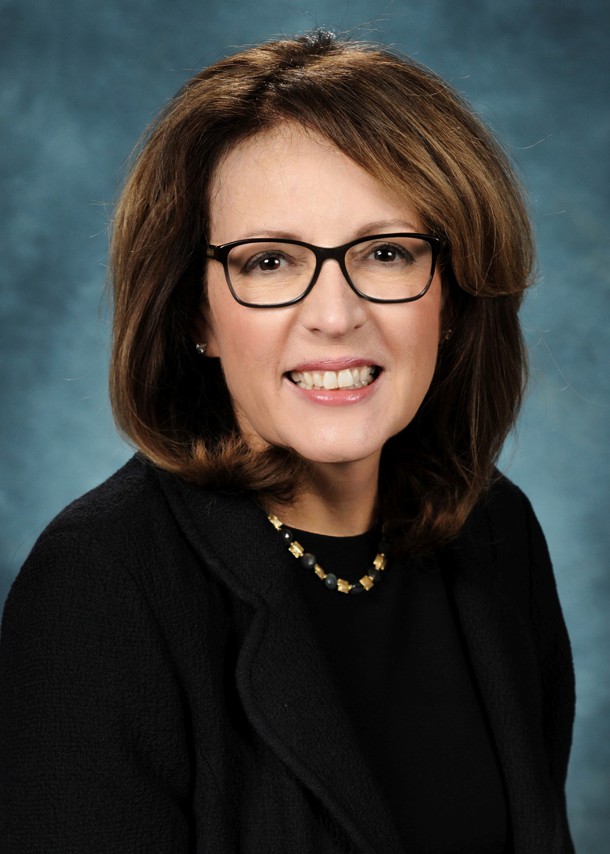 Kathleen P. Gallagher has steered Jefferson University, where she serves as executive vice president and COO, through an exhilarating period of expansion. She oversaw Jefferson's 2017 merger with Philadelphia University and played a role in securing millions in funding for the current expansion of the Montgomery County-based Jefferson Institute for Bioprocessing. In addition to spearheading administration and operations, Gallagher manages the university's strategic plan and partnership programs, including the Global Jefferson programs and the Office of International Affairs.
12. Peter Donohue
President, Villanova University
Over his 16 years as president of Villanova University, the Rev. Peter M. Donohue has spearheaded the school's largest fundraising campaign and initiated an environmental sustainability plan aimed at attaining carbon neutrality. Donohue – a theater professor whose campus productions have earned accolades from the Theatre Alliance of Greater Philadelphia – is guiding a long-term campus remodel, including a newly opened performing arts center. Donohue also launched several doctoral programs, increased full-time faculty, and has safeguarded Villanova's top ranking among national and Catholic universities.
13. Jamie Martin
President, Association of Pennsylvania State College and University Faculties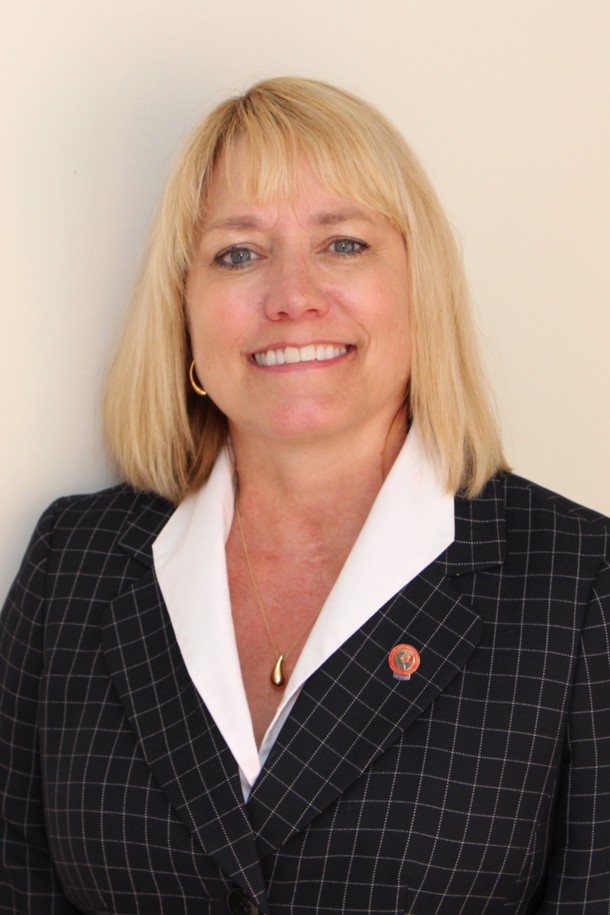 As president of the Association of Pennsylvania State College and University Faculties, Jamie Martin represents the instructors and coaches employed at Pennsylvania's 14 publicly owned universities. Martin, a professor in the department of criminology at Indiana University of Pennsylvania, advocates for state funding and quality public education for the commonwealth's nearly 100,000 students. Martin will be stepping down in June for personal reasons, and will pass the baton back to her predecessor, Ken Mash.
14. Valerie Smith
President, Swarthmore College
Curricular innovation, infrastructure upgrades and a commitment to diversity, equity and inclusion have all distinguished the Swarthmore College presidency of Valerie Smith. Smith, an African American literature scholar, assumed the role in 2015 after having served as a dean and founding director of the Center for African American Studies at Princeton. Following 2020's civil unrest, Smith established the Swarthmore President's Fund for Racial Justice, which supports programming around social issues. Smith has also overseen a $440 million capital campaign and a plan for the school to achieve carbon neutrality by 2035.
15. Pam Grossman
Dean, University of Pennsylvania Graduate School of Education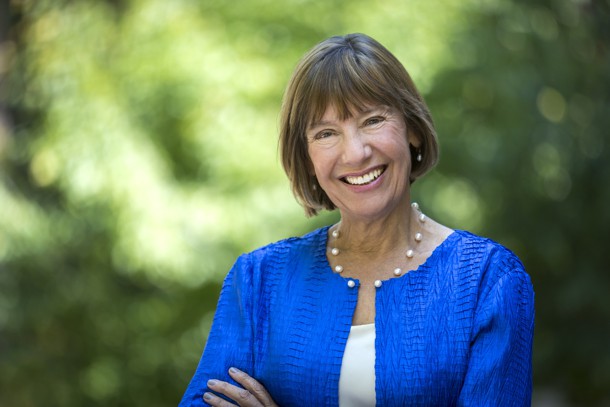 After five consecutive years in the top five graduate education schools, 2022 marked the first time that Penn's Graduate School of Education was ranked No. 1 by U.S. News & World Report. Overseeing this streak is Pam Grossman, who became dean in 2015 and has won plaudits for several groundbreaking initiatives, including the GSE Action Plan for Faculty Diversity, a model for the university. Grossman is leading a $4 million partnership with the School District of Philadelphia to support a West Philadelphia school.
16. Mark Wolff
Dean, School of Dental Medicine, University of Pennsylvania
Penn Dental Medicine Dean Mark S. Wolff leads a graduate school that provides clinical care to more than 40,000 patients, conducts $20 million in annual research and offers a nearly unparalleled breadth of dental degree programs – including credentialing tracks for internationally trained dentists and a new hybrid online and clinical program. Last year, Wolff oversaw the launch of Penn Dental's e-learning platform, as well as the hiring of 35 faculty members. Wolff is a past chair of the American Dental Education Association Council of Sections.
17. Wendy Raymond
President, Haverford College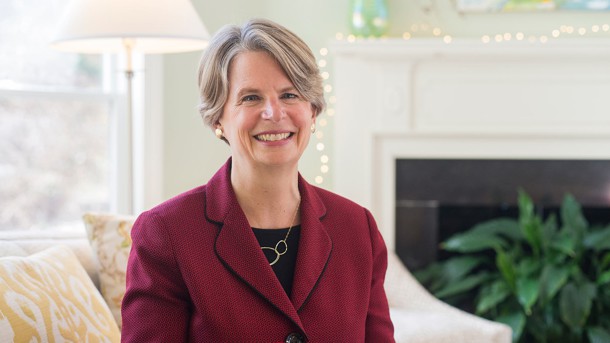 Wendy Raymond became Haverford College's president in 2019 – just as the institution concluded a $270 million capital campaign. Raymond, a molecular biologist who taught for years at Williams College, currently guides investment in Haverford's financial aid program, major campus renovations, and new academic programs. Raymond has spoken of how her groundbreaking role as a female scientist shapes her commitment to institutional diversity, equity and inclusion, a priority Haverford takes seriously: Under Raymond's leadership, the class of 2025 is more racially diverse than the U.S. as a whole.
18. Kim Cassidy
President, Bryn Mawr College
After three decades at Bryn Mawr College, Kimberly Wright Cassidy knows the liberal arts have to innovate. Cassidy, who was provost before becoming Bryn Mawr's president in 2014, has partnered with faculty to promote academic innovation through multidisciplinary courses, new programs like biochemistry and data science, and a Philadelphia-based collaborative academic program with Haverford and Swarthmore colleges. A one-time chair of Bryn Mawr's psychology department, Cassidy is an outspoken advocate for diversity, inclusion and gender equity, especially in STEM disciplines.
19. Zack Moore
Vice President for Government and Community Relations, Penn State University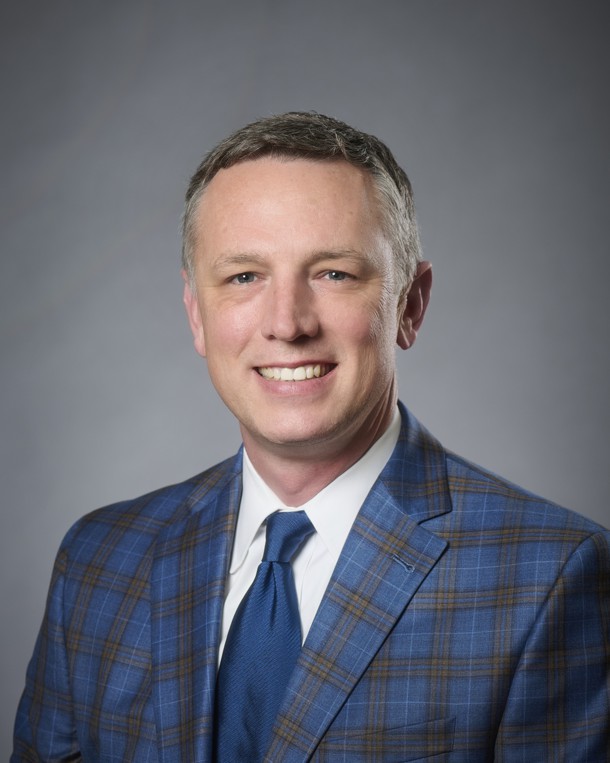 Since 2007, Zack Moore has earned a reputation as a powerful and effective lobbyist for Penn State, his alma mater and the state's flagship university system. Moore honed his advocacy skills at both the U.S. House and Senate before leaving Washington, D.C. for State College, where he is responsible for federal, state and local relations. Moore is particularly passionate about communicating the value of Penn State's land-grant mission. He also serves on the board of the Penn College of Technology.
20. Mary Burke
Vice President for Institutional Advancement, Temple University
Billion-dollar campaigns are nothing new for Mary E. Burke, who brings her fundraising prowess to Temple University as its incoming vice president for institutional advancement. Burke most recently led fundraising at the Robert Wood Johnson University Hospital Foundation, New Jersey's largest academic medical center, where, as vice president, she oversaw a $40 million foundation. She previously directed advancement programs at numerous universities, most recently at the University of Maryland, where she oversaw a $1.5 billion comprehensive campaign.
21. Brenda Allen
President, Lincoln University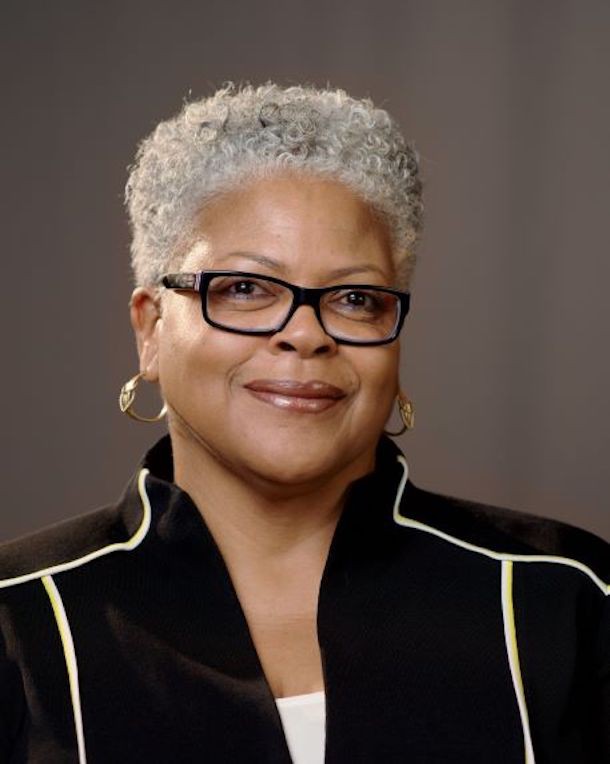 While many institutions are downsizing, Brenda Allen anticipates increased enrollment at Lincoln University, the nation's first degree-granting HBCU. Her vision for Lincoln includes a curriculum overhaul, administrative restructuring, and extensive upgrades to the historic campus. Allen also implemented new online summer courses and expanded programs at Lincoln's School for Adult and Continuing Education in Philadelphia. Last year, the HBCU Campaign Fund named Allen one of the Ten Most Dominant HBCU Leaders.
22. Donald Guy Generals
President, Community College of Philadelphia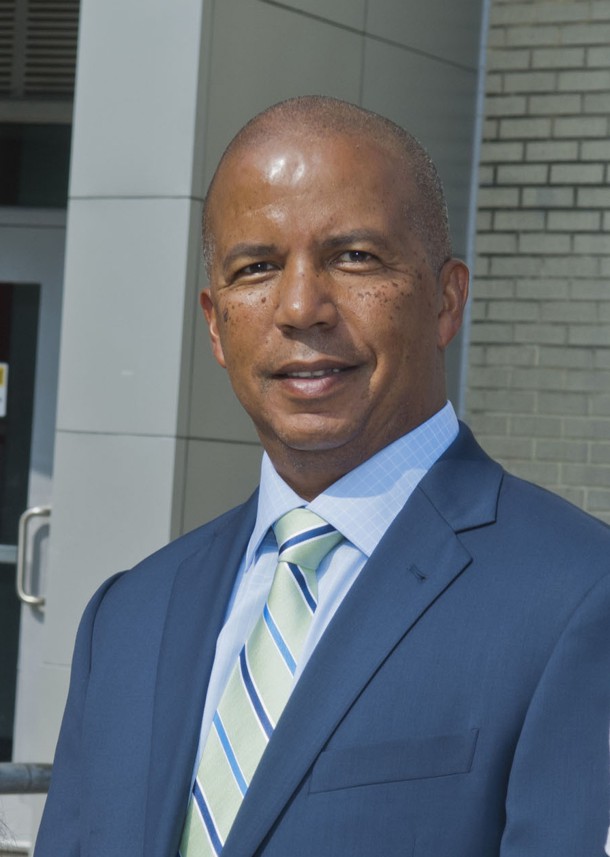 As President of Community College of Philadelphia, Donald Guy Generals steers the city's only public institution of higher education, serving roughly 25,000 students, from career transitioners to high school students in a dual enrollment partnership with the School District of Philadelphia. During his eight-year tenure, CCP has introduced several new academic programs and research initiatives around issues like gun violence reporting. Generals was named the Philadelphia Tribune's Most Influential Leader in 2020 and Philadelphia Magazine's Best of Philly 2021 College President.
23. Isabelle Bajeux-Besnainou
Dean, Tepper School of Business, Carnegie Mellon University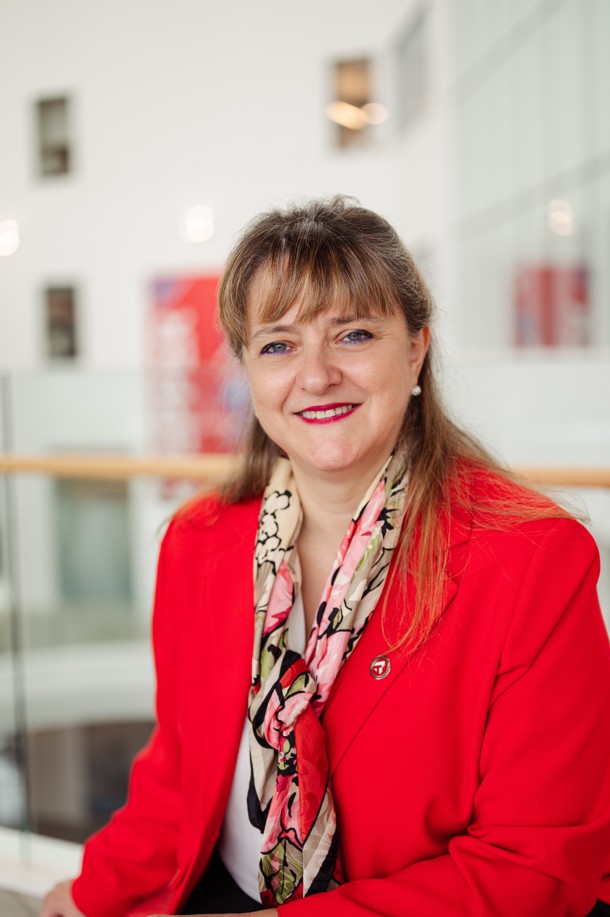 "The Intelligent Future" is how Isabelle Bajeux-Besnainou branded Carnegie Mellon's Tepper School of Business after becoming its dean in 2020. That future includes a series of new programs aimed at forward-thinking professionals, including a business analytics master's degree and an accelerated online MBA. Bajeux-Besnainou has also championed Tepper research initiatives around urgent topics such as blockchain, sustainability, health care commerce and inclusive growth and prosperity. The Paris-educated Bajeux came to Tepper from McGill University, where she was dean of the Desautels Faculty of Management.
24. Amid Ismail
Dean, Temple University Kornberg School of Dentistry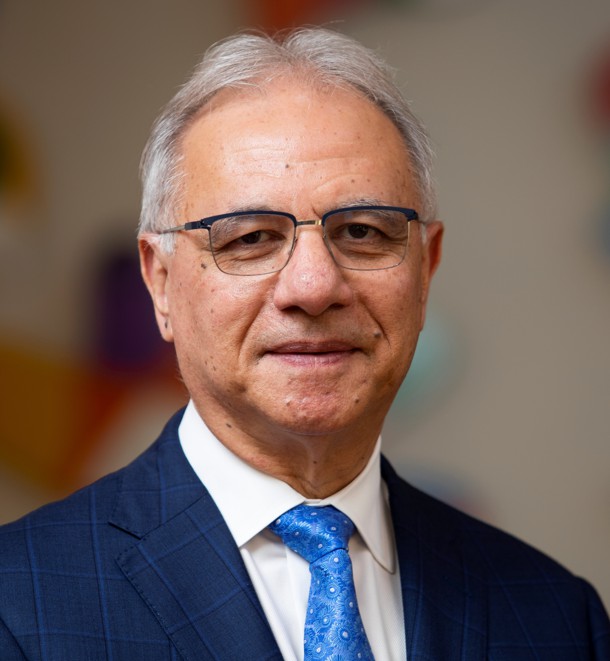 Over the past 13 years, Dean Amid I. Ismail has led the transformation of Temple University's Kornberg School of Dentistry – the nation's second-oldest – into a research powerhouse and a model for community engagement. Kornberg students perform 119,000 patient procedures and provide free or discounted dental programs to 22,000 patients annually. In 2016, under Ismail's leadership, the Kornberg School achieved an R1 (highest research activity) designation by the Carnegie Classification of Institutions of Higher Education.
25. Andrew Sharp
Director of State Government Relations, Penn Medicine, University of Pennsylvania Health System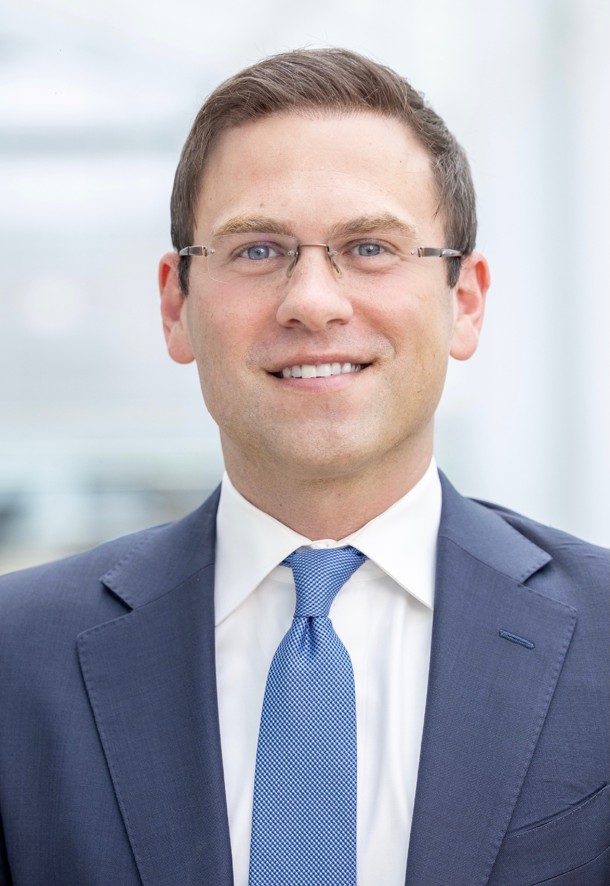 As director of state government relations for Philadelphia-based Penn Medicine, Andrew Sharp is responsible for communicating the missions and public policy agenda of both the University of Pennsylvania Health System and the Perelman School of Medicine to state government officials across Pennsylvania and New Jersey. Sharp previously honed his legislative and advocacy skills as Deputy Secretary of Intergovernmental Affairs for Gov. Tom Wolf, where he built relationships with key stakeholders across the region.
26. Nichole Duffy
Vice President for Government Relations, Association of Independent Colleges & Universities of Pennsylvania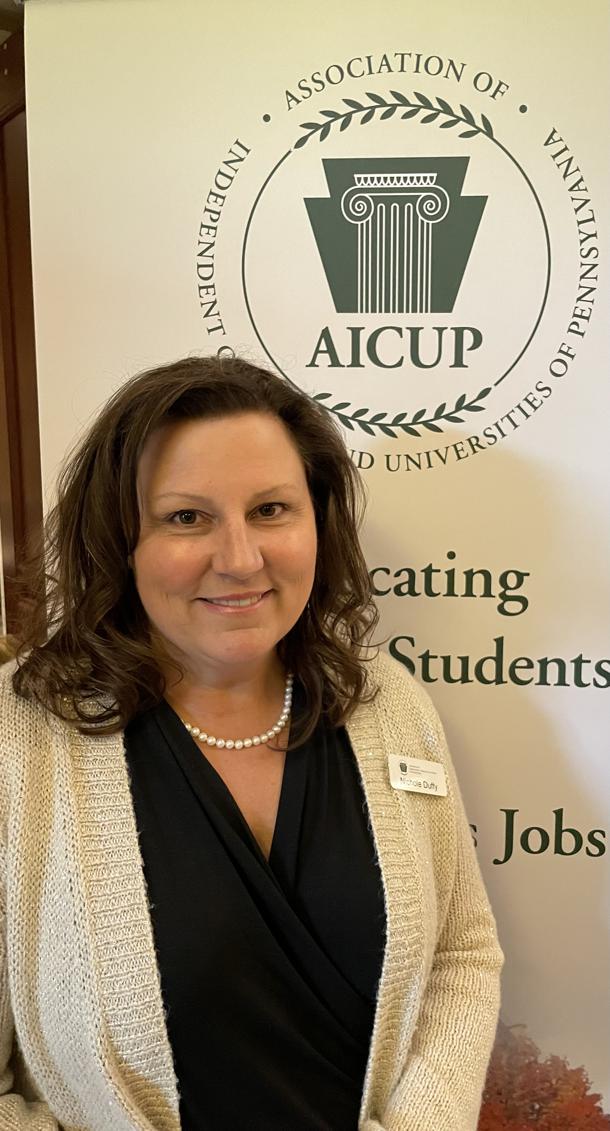 Having previously worked at the Pennsylvania Department of Education – including as Deputy Secretary for Administration – Nichole F. Duffy is an effective voice for the Association of Independent Colleges & Universities of Pennsylvania, where she has been vice president for government relations since 2019. Duffy advocates for more than 90 schools within the AICUP consortium, which together generate more than $20 billion in economic activity annually for the commonwealth. Prior to joining AICUP, Duffy was a senior education policy specialist reporting to the Pennsylvania House of Representatives.
27. John Bravman
President, Bucknell University
Seven years after becoming Bucknell University's president in 2010, John Bravman announced the school had surpassed its half-billion-dollar fundraising campaign goal by $13 million. This year, Bravman announced the school was the recipient of a $40 million donation – the largest in its history. The onetime engineering professor's powerhouse fundraising has shored up Bucknell's financial aid endowment, paid for major capital expansions, and funded the new Freeman College of Management. Bravman has also facilitated multiple renovations in downtown Lewisburg, strengthening town-and-gown ties.
28. James Steeley
President & Chief Executive Officer, Pennsylvania Higher Education Assistance Agency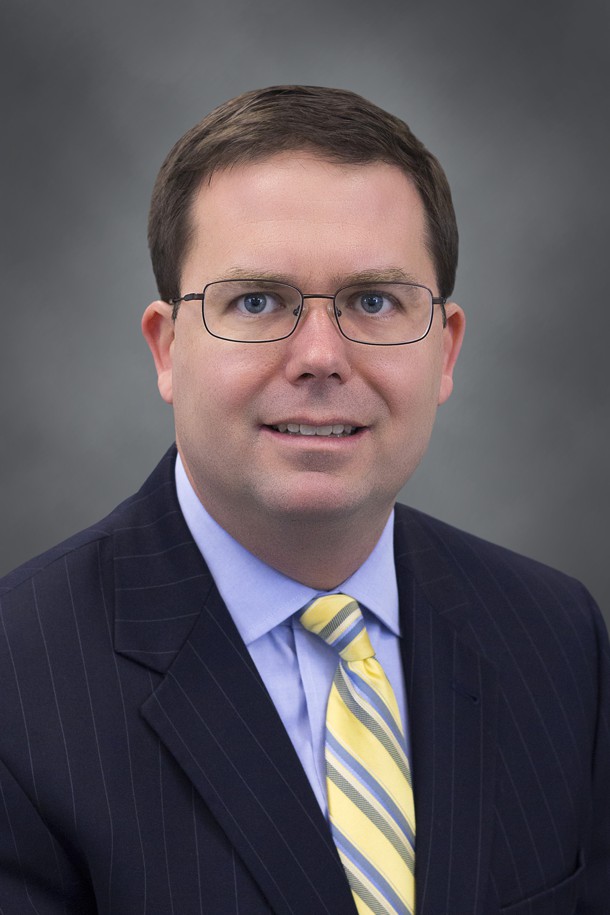 Last year, CEO James H. Steeley defended PHEAA, Pennsylvania's loan servicer, as the Senate grilled him over the agency's mishandling of student debt. Steeley is overseeing the agency's strategic downsizing as it divests of FedLoan, its federal student loan program, by the end of 2022, to focus on Pennsylvania programs. Late last year, Steeley announced the first raises since the pandemic began for PHEAA's remaining non-union employees. 
29. Mark Reed
President, Saint Joseph's University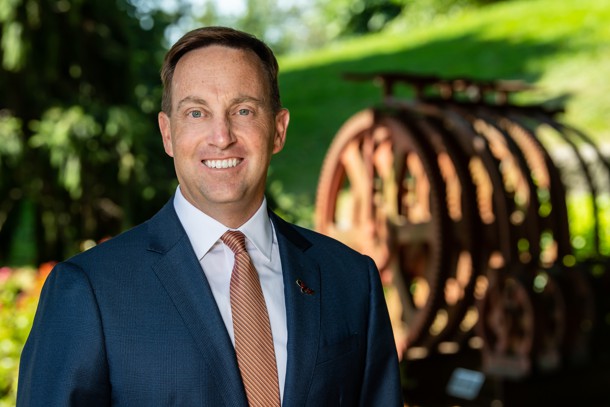 During Mark C. Reed's tenure as president, Saint Joseph's University has seen its U.S. News & World Report ranking rise to No. 8 in North Regional universities. This year, Saint Joseph's will acquire Philadelphia's University of the Sciences, adding a campus, cutting-edge facilities and in-demand health and science programs. Other highlights of Reed's seven-year tenure at the Jesuit university include securing a $50 million donation, the largest gift in institutional history; a historic partnership with the Barnes Foundation; and its first new school in nearly three decades, The School of Health Studies and Education.
30. Anantha Shekhar
Dean, University of Pittsburgh School of Medicine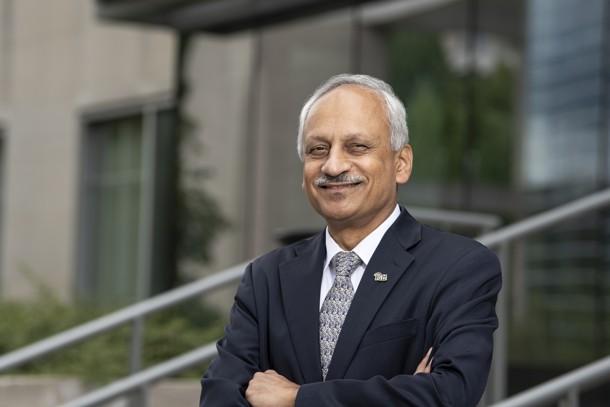 Anantha Shekhar, a leading neuroscientist and biotech entrepreneur, became dean of the University of Pittsburgh School of Medicine in 2020 after three decades at the Indiana University School of Medicine, where he increased research funding from the National Institutes of Health by nearly 75% in his last five years there. At Pitt, Shekhar is focused on maintaining NIH research funding while supporting instruction at the six health sciences schools and working closely with UPMC, one of the nation's largest academic medical centers. 
31. Dawn Maglicco Deitch
Executive Director, Office of Government & Community Affairs, University of Pennsylvania
Across Philadelphia, the nation's sixth-biggest city, one name is ubiquitous: The University of Pennsylvania, whose West Philadelphia campus and ever-multiplying medical buildings delineate the urban landscape. Overseeing relations between the university – the largest private employer in Philadelphia – and the city it has helped define since 1740 is Dawn Maglicco Deitch, executive director at Penn's Office of Government and Community Affairs. Deitch has spent nearly a quarter-century advocating for Penn within the community.
32. Nicole Hurd
President, Lafayette College
Before assuming the presidency of Lafayette College last year, Nicole Hurd spent more than a decade building College Advising Corps, now the nation's largest college access nonprofit, which she founded while a dean at the University of Virginia. Hurd brings to Lafayette a passion for increasing educational opportunity – especially among first-generation, low-income and underrepresented students – and a fundraising prowess that has secured nearly $100 million in grants. At Lafayette, Hurd aims to double the financial aid budget, grow enrollment and continue to add new faculty.
33. Cynthia Shapira & Denise Pearson
Chair, Board of Governors; Vice-Chancellor & Chief Diversity, Equity & Inclusion Officer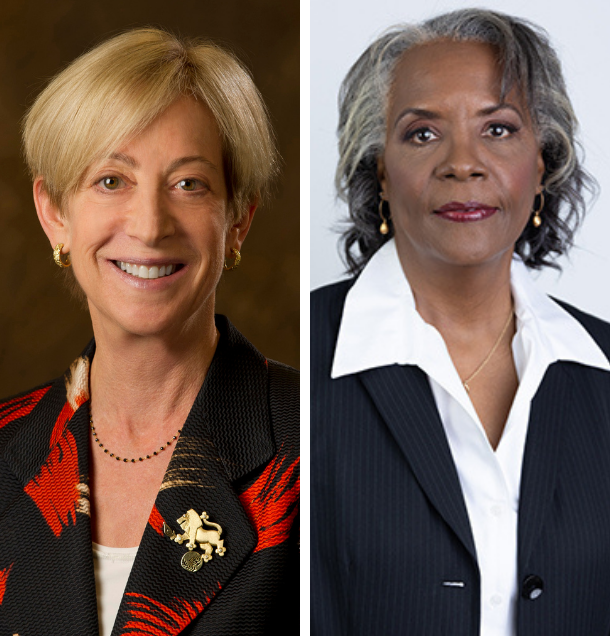 Six years ago, Cynthia Shapira became the first woman to oversee the Keystone State's higher education system. This year, she led the biggest change in the system's history: integrating six of its 14 universities into two newly accredited institutions, Pennsylvania West University and Commonwealth University. Shapira, who expects to receive her doctorate in education from Penn this spring, is a former trustee of Point Park University; she currently sits on Gov. Tom Wolf's Advisory Board for Education and Workforce Development. As a first-generation college graduate, Denise Pearson knows the challenges facing many students across the commonwealth – and as the first DEI officer for the Pennsylvania State System of Higher Education, she is dedicated to eradicating barriers. Pearson inaugurated the role in 2020 with a mission to engage stakeholders across the system in an effort to improve social equity, identify and address student achievement disparities and improve employee recruitment and retention. To that end, Pearson is currently overseeing the state system's first-ever systemwide climate survey.
34. Hilary Link
President, Allegheny College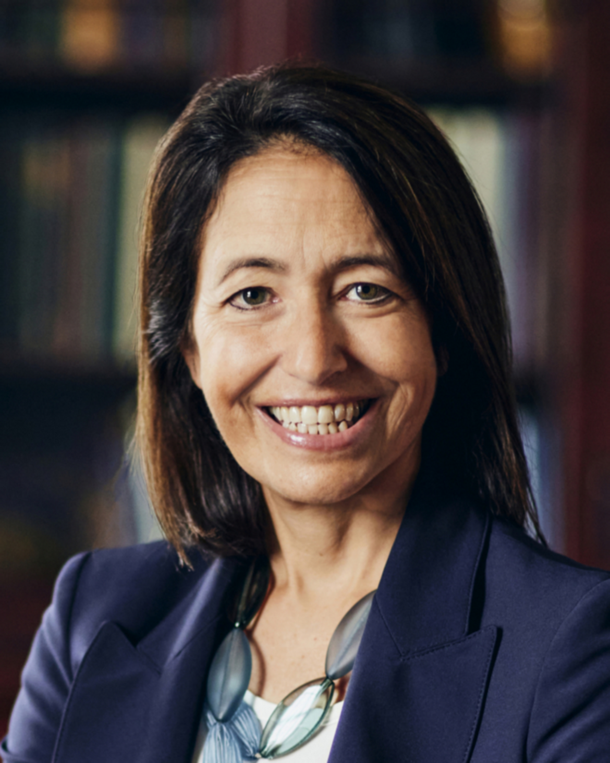 When Hilary Link joined Allegheny College from Temple University Rome, she brought the global perspective of a Renaissance scholar and the administrative know-how of a leader whose recruitment initiatives led to the highest enrollment in the Rome campus's 52-year history. Link recently celebrated Allegheny becoming one of the first 10 U.S. carbon-neutral colleges. The first woman to lead Allegheny, Link is a member of the International Women's Forum, an invitation-only global network of C-level women leaders.
35. Stephanie Johnson
Director of Graduate Career Services, Drexel University's LeBow College of Business
Stephanie Johnson helps aspiring business leaders start the transition from classroom to boardroom as director of Graduate Career Services at Drexel University's LeBow College of Business. Johnson joined LeBow in 2009 and works closely with students and alumni, along with talent recruiters in the business community. She also facilitates workshops and employer presentations, oversees a mentoring program, and serves as liaison for the graduate programs' Career Services Advisory Council.